Legacy at Tech Center Ratings and Reviews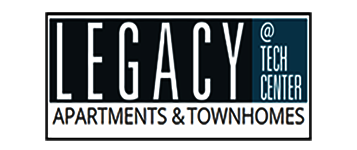 2112-A Criston Drive

,

Newport News

,

VA

,

23602




(757) 249-0147.




https://www.legacyattechcenter.com

See what other people are saying about our apartments located in Newport News! At Legacy at Tech Center Luxury Living, we value all our residents voices, and canā€™t wait for you to see our luxury apartments for yourself. If you have any comments or suggestions, feel free to let us know! We appreciate the feedback, good or bad.
---
Wanted to thank the maintenance staff for the prompt response
Amazing staff . Walking distance from shops and restaurants. Spacious floor-plans. Thanks Tanya and Cj for making the move easy for us!
Christina made finding a new place super easy. I never once had to go to the office to sign anything. She would email me all the documents to sign. I am renting with my son and a friend, and all 3 of us did everything online! It was awesome. Christina always answered any questions that I had promptly, and she is super friendly! Even if I have maintenance issues when I move in, I already know that calling the office will be a pleasure because they are super nice! We are super excited about moving in. Christina is the best!
J
Jeremy Miller
12/5/2020
Top of the line service. Maintanence is always very quick to respond and deliver exquisite and strongly detailed work to enforce the mission is completed. Also the property manager is pretty dope.
A
Antwan Cooper
12/1/2020
Iā??ve visited here on and off for a few years and have several friends who live here. Itā??s great, I have seen a water bug but this is Newport News they come in from everywhere. I see the maintenance staff always working, itā??s a big property, I see them trying to get everything done. The office staff always smiling. I read some reviews too and NEVER seen some of these issues.
S
Sandy Bridge
11/23/2020
I just renewed my lease for another year. I love living here. My apartment is spacious and the staff is friendly. I never have any issues with bugs, but I keep a clean house and don't leave food out... so you know that helps. Anytime I have to put in a maintenance request I get an email when it's completed. If I have any questions I just reply to the email and they email me right back.
I
Iecha Connelly
11/19/2020
Thank You Jessica Ramos For Your Kindness In Everything You Toured Me On Today I Really Appreciate Good People With Good Vibesš?"°š?"°š?"°
D
Danielle DeAngelis
11/12/2020
I am so grateful for Christina!! She has been nothing short of a blessing. She is so helpful and understanding. Anytime I have called for help or had a question she has always taken time out of what she was doing to assist. She is so nice and always so pleasant to work with. Itā??s not often you come across a property management company that actually cares about the well being of their tenants and about their situation and these people do. They have been so helpful and understanding. Thank you so much!!
B
Brenda Sands
10/21/2020
The staff at Legacy at Tech Center is amazing always so friendly and helpful. I have had a few issues but they are always fast to respond and work hard to make it right. I appreciate all of them.
S
Savannah Miller
7/14/2020
J
Jonathan Miller
7/14/2020
Beautiful, well maintained community.
I love the energy in the office. Jessica answered my questions with experience and expertise. The units are the largest I have ever walked and itā??s a beautiful neighborhood.
Great location, love living here! Christina is always ready and willing to help in the office. Maintenance is always courteous. They even put a valentine on my door! Small touches like this go a long way.
M
Mack McCallon
10/16/2019
Christina was very helpful and informative about questions i had about the apartments
B
Brianna Macintosh
10/4/2019
I love calling this place home. It is a great place for me and my roommate. 2 full bathrooms so no sharing, target is across the street, grounds are clean, and staff is friendly, lots of parking overall itā??s a great place and have recommended to several friends which earned me cash too.
I originally gave this place a 1 star due to the previous bug problem and everything breaking all of the time. But they have improved over the year and fixed many of the issues. The only reason I give them 4 stars currently is no fault of the apartments themselves, but because there is a fire station right behind certain apartments.
Amazing place, great staff! Jessica is incredible!! Outstanding customer service and great set of ears. Highly recommend her and Legacy Farms! (:
P
Parker Durnil
6/20/2019
i just moved in with a few of my buddies into a huge 3 bedroom unit that includes electric and it is the best decision we could have made. 3 bedrooms with 2.5 bathrooms and 2 living rooms with a fire place. The office staff is always helpful when i has questions and applying took like 3 minutes. i recommend this place to all.
D
dewayne O'Neal
5/23/2019
Legacy Farms is the best place that anybody can ask for. The management staff are always prompt and had solutions for any questions that i had. The property is always clean and maintained, and i never had any maintenance issues. Christine and Jessica always made me feel welcomed and at home. Legacy Farms is also in the center of downtown Newport News, so i am walking distance to everything that i need. This is the best place that anyone can ask to liveš??š??š??
P
Patricia Dixon
5/22/2019
I moved into Legacy three months ago. Management is extremely helpful and effective. Maintenance is responsive and friendly. Any issue Iā??ve had has been addressed quickly and professionally. My apartment is roomy and adorable. This is my third apartment since moving to VA. Happy I made the change. Highly recommend. Perfect location too.
P
Patricia Saunders
5/22/2019
I moved into Legacy three months ago. Management is extremely helpful and effective. Maintenance is responsive and friendly. Any issue Iā??ve had has been addressed quickly and professionally. My apartment is roomy and adorable. This is my third apartment since moving to VA. Happy I made the change. Highly recommend. Perfect location too.
A
Anthony Manuel
5/17/2019
I just moved to the area to go to college and this complex is just what I was looking for. While it doesn't have a lot of amenities, after talking to the staff the things they are adding soon sound like my kind of lifestyle. The application process took only minutes and they didn't need a million things to verify to get approved. I had a few maintenance issues but it was minor stuff. I appreciated the quick help that was given.
It was soooooo beautiful inside and out, lots of parking beautiful bedrooms master and spare and 2.5 bathroom PERFECT for a little family
K
Karen Matthews
5/7/2019
Staff is super friendly and helpful! Made it so easy to move in. Jessica explained lease so I understood it completely, answered any questions I had to clarify. A few minor flaws when doing my checklist when I moved it, and easily rectified! Told my sister to come be my neighbor! My little chewy is loving the doggie park!
J
Jasmine Daniels
5/4/2019
Just moved in a few weeks ago and love it. I have read the reviews and other than a water bug (they come in with the rain) I have never seen a roach. I have a few issues with maintenance getting things done on time. I am excited for the new items coming like the dog wash station. The staff is super friendly and apologetic when things donā??t get done fast. The neighborhood is quite, there is lots of space and my unit includes electric.
G
GABRIEL YODER
3/19/2019
I live here with my parents. This place is great and has a wonderful office people. I get to say hello to them every day. Jessica is very nice to everyone of my friends too. I hope we live here for ever and Jessica is nice to everyone.
We toured this apartment complex a while back! The office staff was so very friendly and helpful. Jessica was very welcoming and friendly. She was very knowledgeable about the community, schools and local whereabouts. We are excited to relocate back to VA. Can't wait to be residents!
This experience was one of my most favorite of memories. The staff in the office is very welcoming and they remember everyoneā??s names. Maintenance issues addressed almost immediately, they are nice as well. The units are comfortable and the grounds are maintained. The community is great for people with and without kids! Neighbors are kind and respectful as well.
Great location, close to everything. Beautiful apartments are very spacious. Also has amazing staff the APM Christina is very friendly and professional helped me find my new home.
D
Daniel Plawski
2/18/2019
everything is great, really nice big floorplans! my only concern is the landscaping, it could be a little bit better... not thats a valid reason to give any less than 5 stars. the units are updated in excellent shape and you cannot beat the location, walk to whole foods, walk to gym, this place is in the center of it all! Property manger is very nice and very responsive to the needs of residents.
G
gazakidd renell
1/21/2019
My roommates and I live in the 3 bedroom townhouse and it is HUGE. I also was able to get a house with electric included. Laundry in my house, 2 full bathrooms, wall to wall closets. The office staff is cool, I met the new manager and she knows what sheā??s talking about and gets my stuff fixed quick.
I just rented one if the newly renovated units and i am so pleased. The unit is spacious and i love the color schemes. The staff is extremely professional and made the process easy. I was also informed of the new amenities and i am excited to see yhe new changes .
A
Aiyanna Urel
11/22/2018
Great community, staff was super friendly and helpful.
C
Charles Bell Jr
10/2/2018
This is a great place to live and raise a family. The location is great and the community is very friendly. The staff is great and very timely.
It is not possible for me to speak more highly of the staff and for my townhouse. I love every inch of it and I love Melinda and Angela. I appreciate their care and everything that they do.
My experience with Legacy Farms has been one of great satisfaction. I have resided here for approximately two years and have had every one of my needs met. My wife and children enjoy living here as it provides us with a wonderful home to live in. What we find most gratifying is the service that we receive from the staff. They are ever-present and always willing to accommodate our needs. We enjoy the great rates, prompt maintenance service, beautiful landscaping, and an overall Pleasant Environmental experience. I would recommend the Legacy Farms at Tech Center to my friends and family as a permanent residence. My family and I plan to stay here for the duration as we feel there is no other place for us. we gave Legacy Farms 5 star rating based upon their excellent services and performance. we have truly found our home here.
M
Michelle Rodriguez
6/23/2017
Love my experience at Legacy farms! The girls Melinda and Angie have been amazing! Thank you for all you do! Howie in maintenance is also the best!!!!
A
Anthony Rodriguez
6/22/2017
I have lived here for well over one year now and I just renewed for another 12 months =) I would highly recommend Legacy Farms to anyone who is looking for an apartment or townhouse. Great location. right next to Patrick Henry mall which is awesome !!!. And of course the staff is amazing, anytime that i needed something they would always respond right away with professionalism and great customer service. Do your self a favor and check it out, you will be happy that you did.
B
Brandon Poulson
6/22/2017
I love this place!!! Great neighborhood, great staff and great location. Literally around everything!! Any store or shop you can think of is with in a 5-10 min drive or even walking distance.
Legacy Farms is awesome!! Best location, staff, and residents' around!
We had an 11 month lease and these apartments are the best I've lived in by far. Maintenance is very quick to fix requests, office staff is quick to get back to questions (by email). The location is great; We can walk to anything we need, really. We're only leaving so that I can cut down on commute time to my job in VB. The neighbors are really friendly! We had no bug issues, we could barely hear anything through the walls, and there is ample parking for guests we had over. The only actual downside is the trash that ends up on the grounds due to people littering or failing to realize they dropped trash instead of putting it in the trash cans; I don't know how many random bones, various "food", and chocolates (yep) I've had to wrestle out of my dog's mouth. Oh, and quite a few tennants with pets that don't pick up their waste...even though they provide bags and trash cans.
I love the new gym and dog park.
Great community, office staff works hard to make you feel welcomed. Beautiful apartments! And Howie is so nice!
C
Cherrika Fauntleroy
7/1/2016
The office staff makes you feel like family....while shopping around this was my 1st and final stop!!!!
J
jessica ramos
5/19/2016
Cute community with an amazing staff. They helped me find my perfect forever home.